Tips for Escape from Tarkov That Could Save Your Game
Staff – January 28, 2020 at 10:21 AM
Escape from Tarkov is a hardcore FPS that's committed to physical realism, whether it's the accuracy of its ballistics or the comprehensiveness of its injury system. Yet one of the most obvious ways in which it displays its realism is in the degree of control the player has over their avatar.
The player can determine movements as granular as how far down they crouch and which magazine to use when reloading a weapon. As such, there are a vast number of actions the player needs to be equipped to deploy at a moment's notice — and, in many cases, simultaneously.
In a game like Escape from Tarkov, a difference of milliseconds could mean the difference between life and death. Customizing your keybinds can present some clever workarounds to ensure that you have more freedom of movement and a more efficient control scheme.
Blindfiring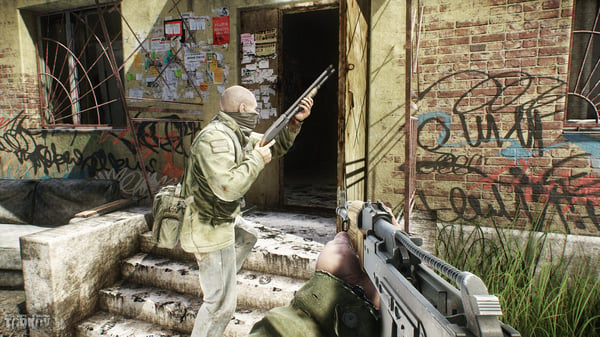 Blindfiring — the act of maneuvering your gun so that it can fire outside of your line of sight without, say, compromising your cover — is by default bound to Alt+W and Alt+S for overhead blindfiring and right side, around-the-corner blindfiring, respectively.
However, this control scheme isn't ideal if you want to move forward or backward by using W or S while blindfiring at the same time. It may sound like an unlikely scenario, but in Escape from Tarkov, it's best to have an answer for every possible situation.
As Dexerto reports, popular streamer Shroud assigns overhead blindfiring and right side blindfiring to the X and C keys, respectively, which affords him an extra option for movement.
Discarding
An important skill for any serious Escape from Tarkov player to master is inventory management, especially on the fly. Maintaining an awareness of your equipment at all times is key for ensuring that the looting process doesn't leave you too vulnerable for too long.
The default keys for quick transfer and quick equip are Ctrl+Left Mouse Button and Alt+Left Mouse Button, respectively. These commands are accessible enough within the left side of the keyboard.
The discard command, however, is by default assigned to the Del key, which can be awkward to reach with either the left or right hand. This leaves a vulnerable window of time in which you're either unable to move or aim.
That's why it might be helpful to reassign the command to an unused key that's closer to your left hand or any available auxiliary mouse buttons — wherever might be more useful to you.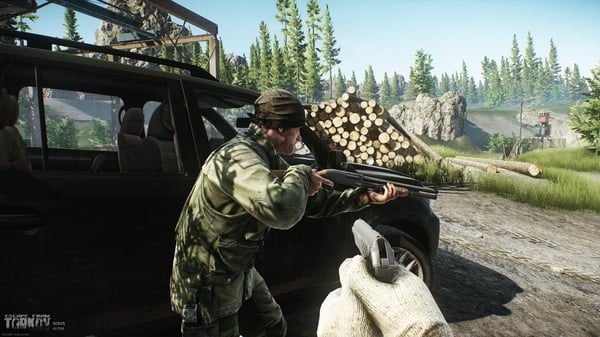 Reloading
Escape from Tarkov's reloading mechanic differs from many of its FPS contemporaries in that there are two types of reloading: standard reloading and quick reloading.
When reloading in the standard way, your player character simply removes their current magazine, stores it, and replaces it with a different one. When quick reloading, however, the player character simply drops the current mag on the ground and retrieves a different one.
Though quick reloading is a faster way of accessing more ammo in a pinch, the catch is that it requires the player to pick up the old mag if they want it back in their inventory, which might be more inefficient in the long run.
This difference speaks to just how important a fraction of a second can be in Escape from Tarkov. In addition, the standard reload command is bound to a double-tap of the R key by default, which means that the total time it takes to perform a standard reload also includes the split second in between the two R key presses.
YouTuber Gambet, however, came up with a clever device for reclaiming that split second. They advise binding the standard reload command to Alt+R, which allows a player to execute the command without the double-tap delay. The difference may be subtle, but remember that there are few worse feelings than being caught by an enemy right at the tail end of a reload animation.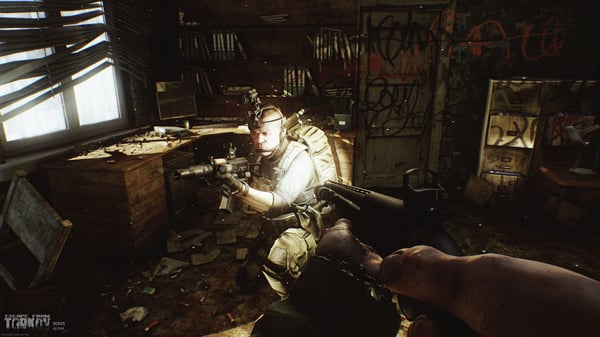 Now to experiment!
The truth is that there isn't a universally optimal set of keybindings for any given game. A person's muscle memory and setup are largely responsible for their preferences and habits. What might be comfortable for one player might be counterintuitive to another.
Still, the above tricks might just get you out of a sticky situation if used correctly. Just remember that old habits die hard, especially when it comes to game settings, so practice with your new arrangement until you're confident in your choices.