Save $100 on These All-In-One DIY PC Gaming Kits from Newegg
Staff – December 3, 2019 at 9:35 AM
Want to build your very own gaming PC yourself for the first time, or know someone who does? Newegg is offering $100 off on two of their Intel® Core™ i5 Gaming DIY Kits from now until December 31, 2019, perfect for any budding PC-builder.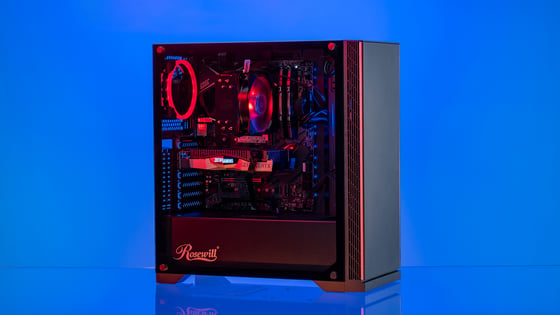 Building your very first gaming PC isn't as difficult as it might seem. Familiarizing yourself with every component that goes into your system can be educational, rewarding, and fun if you have the right tools for the job.
On top of that, no feeling beats the moment you hit the power button and successfully boot up a system you built yourself. It's a feeling that, for many PC builders, never wears away, no matter how many components you upgrade or how many machines you build from scratch.
Newegg is giving customers the chance to experience that joy firsthand. Through the end of the year, they're offering $100 off on two Intel® Core™ i5 Gaming DIY Kits, both of which contain everything any aspiring PC builder would need to build their own gaming PC.
The "Level 1" kit comes with an Intel® Core™ i5-9400F Coffee Lake 6-Core 2.9 GHz CPU and, as Newegg reports, is fully equipped to deliver a framerate of 60 frames per second while playing most competitive online games. The "Level 2" kit comes with an Intel® Core™ i5-9600KF Coffee Lake 6-Core 3.7 GHz CPU that's ready to be overclocked for pushing the machine's performance to its limit.
If you're interested in getting as much out of your system as possible, check out the Intel® Performance Maximizer, an automated tool that analyzes processor performance to provide users with customized settings. The Level 2 kit comes bundled with the Intel® Performance Maximizer as well as the Intel® Performance Tuning Protection Plan.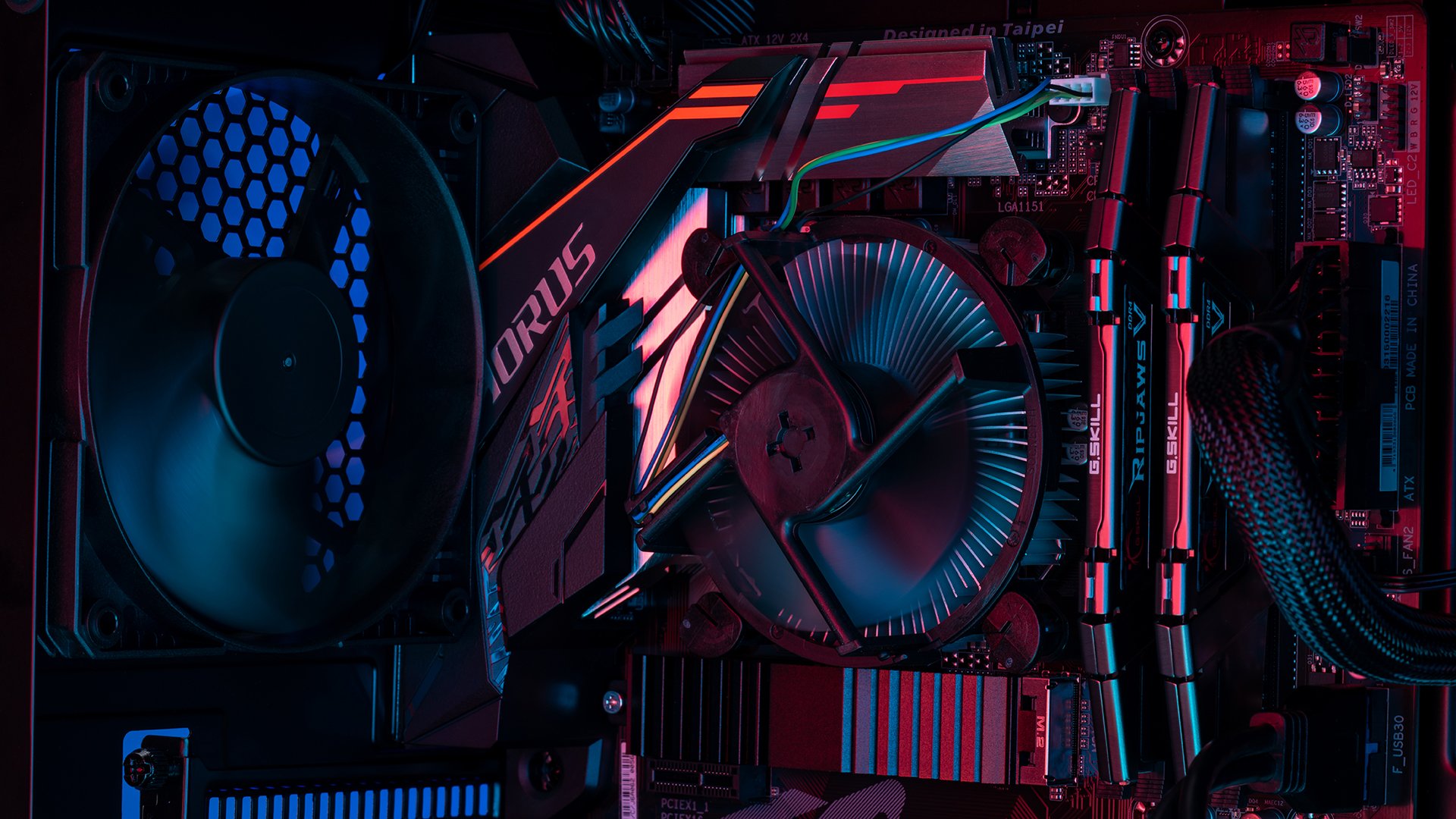 Both kits include access to a library of videos to aid you in getting acquainted with different parts of the PC-building process. In addition, both kits come with Intel® Easy Streaming Wizard, an easy-to-use application that can help your PC become stream-ready in a matter of minutes.
Just Cause 4 and Street Fighter V help round out both bundles, giving you everything you need to start gaming on your new system right away.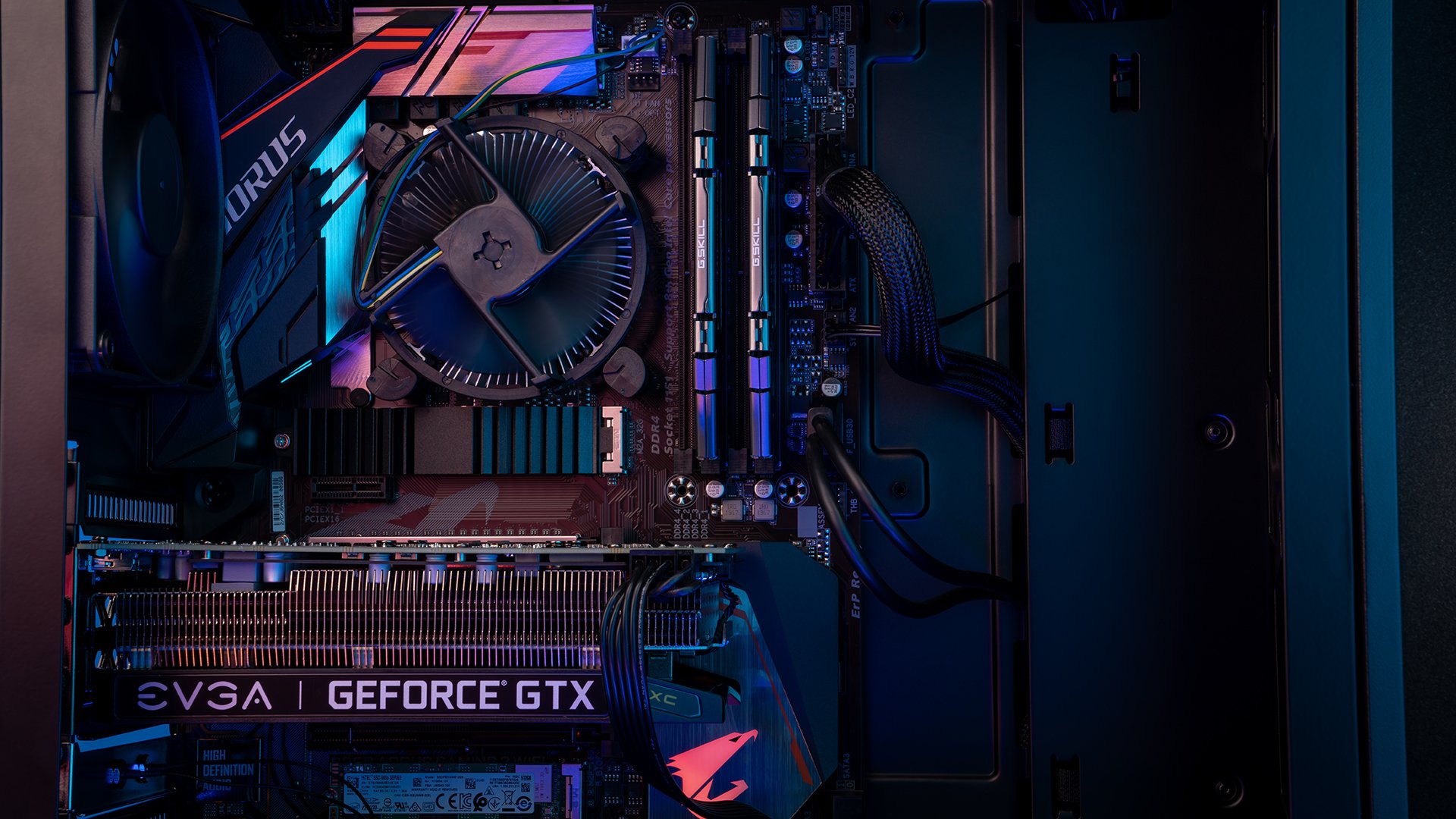 In short, the Intel® Core™ i5 Gaming DIY Kits are impressive hardware bundles that streamline the process of building a PC. Check out the deal over at Newegg before the deal ends at the end of the year, December 31, 2019.

"Level 1" Intel® Core™ i5 Gaming PC DIY Kit specs:
Intel® Core™ i5-9400F Coffee Lake 6-Core 2.9 GHz CPU
GIGABYTE B360 AORUS Gaming 3 WIFI LGA 1151 (300 Series) B360 ATX Intel® Motherboard
Intel® Thermal Solution
EVGA GeForce GTX 1660 XC Black Gaming 6GB GDDR5 Graphics Card
Intel® 660P Series M.2 2280 512GB PCI-Express 3.0 Internal Solid State Drive (SSD)
G.SKILL Ripjaws V Series 16GB (2 x 8GB) DDR4 3200 (PC4 25600) Desktop Memory
SeaSonic M12II 520W Bronze EVO Edition 80 PLUS BRONZE Certified Full Modular Active PFC Power Supply
Phanteks Eclipse P300 Black Steel Chassis, Tempered Glass Window ATX Mid Tower Computer Case
Microsoft Windows 10 Home (USB Flash Drive)
Just Cause 4 and Street Fighter V
"Level 2" Intel® Core™ i5 Unlocked GeForce RTX Gaming PC DIY Kit specs:
Intel® Core™ i5-9600KF Coffee Lake 6-Core 3.7 GHz CPU
MSI MPG Z390 GAMING EDGE AC LGA 1151 (300 Series) Z390 ATX Intel Motherboard
Cooler Master MA410P RGB CPU Air Cooler, 4 CDC Heatpipes, 120MM RGB MasterFan
ZOTAC GAMING GeForce RTX 2060 AMP 6GB GDDR6 Graphics Card
Intel® 660P Series M.2 2280 1TB PCIe NVMe 3.0 Internal Solid State Drive (SSD)
G.SKILL Ripjaws V Series 16GB (2 x 8GB) DDR4 3200 (PC4 25600) Desktop Memory
SeaSonic M12II 520W Bronze EVO Edition 80 PLUS BRONZE Certified Full Modular Active PFC Power Supply
Rosewill ZIRCON I, Tempered Glass & Black Steel, ATX Mid Tower Gaming Computer Case
Microsoft Windows 10 Home (USB Flash Drive)
Just Cause 4 and Street Fighter V
Intel® Performance Maximizer and Intel® Performance Tuning Protection Plan