The best co-op games
Ian Birnbaum, PC Gamer – March 12, 2020 at 10:58 AM
Grab a friend and enjoy the best co-op games the PC has to offer.
Nothing beats a good blaster at your side, kid—except a friend who also has a good blaster, so you have two blasters and can blast twice as many things at once. That's just math, really. And it's also the joy of playing the best co-op games, whether that means jumping in with a single friend or putting together a squad of four.
This is our latest collection of the best co-op games to play together. There are massive shooters and RPGs that can suck up months of your time, like The Division 2 and Warframe. But there are also RPGs and couch co-op games, platformers and racers that you can hop into for an hour and have a great afternoon together.
These are our favorite co-op games on PC right now. For more of our favorites played solo or with a pal, check out our guide to the best PC games. For gaming on a budget, we read up on the best free PC games. And for what's coming up for the rest of the year, here's a guide to the new games of 2020.
Sea of Thieves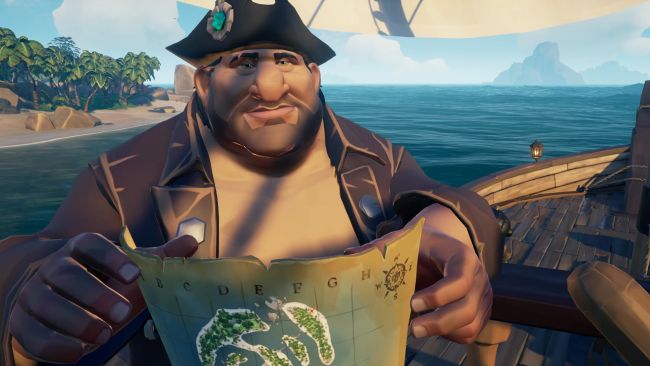 Release date: 2018
Developer: Rare
Link: Official site
Rare's swashbuckling sandbox makes for a decent co-op game but it really shines as a co-op hangout. Sea of Thieves is a stunningly beautiful open world and it can be completely undemanding—board a ship with your friends, pick a direction, and just sail around drinking grog until you barf, playing musical instruments, and firing each other out of cannons. Or just chat for an hour while you cruise around taking in the picturesque sunsets. The 2019 Anniversary update adds a series of quests that are sometimes frustrating but frequently serve up some thrilling Goonies-esque moments of adventure, and will make you feel like a brilliant crew of swashbucklers.
For excitement you can chase down other crews for some bracing ship-to-ship combat, hunt for buried treasure, or take down a skeleton fort, but it's just as enjoyable to treat it like a chat room with beautiful waves and the occasional Kraken.
Monster Hunter: World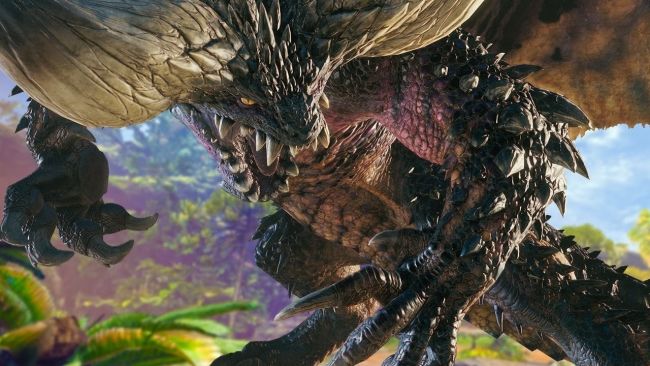 Release date: 2018
Developer: Capcom
Link: Steam
You can play through all of Monster Hunter solo, or with random strangers from the internet, but co-op is where this game truly shines. Combat channels the combos of Capcom action games like Devil May Cry but feels more risky and deliberate, forcing you to learn the attacks of these giant beasts. Tougher monsters force you to collaborate and stay constantly on your feet, and fights go much better when you and your hunting party specialize with different weapons. And grinding for the rare drops you need to make gear out of monster parts is just so much more fun with a few friends in Discord.
The Iceborne expansion, released in early 2020, adds tons of new monsters to fight and new abilities that encourage teamwork. It's a good time to go hunting!
Divinity: Original Sin 2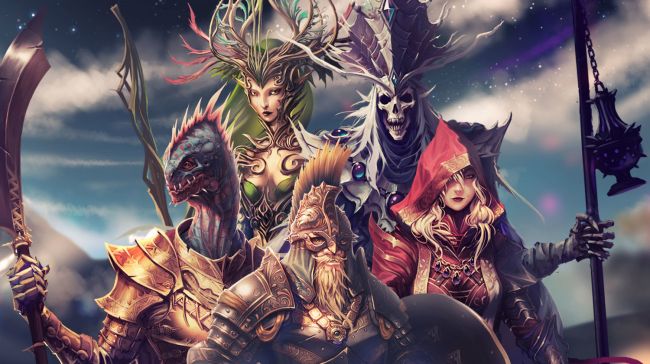 Release date: 2017
Developer: Larian Studios
Link: Steam
According to our reviewer, Divinity: Original Sin 2 is "a sprawling, inventive adventure and one of the best RPGs ever made." And you can play one of the best RPGs ever made with up to three other friends in online co-op. Chaos and player agency reign supreme in such a reactive world, meaning one friend could piss of a guard or reveal their undead identity at an inopportune time—but that's exactly what makes OS2 so great with friends.
You're no longer dealing with a loyal party of characters you shape over time. You're dealing with three other stubborn people, all vying for different outcomes. It's a beautiful role-playing mess set in one of the most lush, engaging RPG worlds ever. And once you complete the campaign, the Game Master mode lets you create new campaigns from scratch with an extensive D&D-style dungeon master's toolkit.
The first Divinity: Original Sin is a great co-op experience, too, if you need another hundred hours of RPG adventuring.
Halo: The Master Chief Collection
Release date: 2019 - 2020
Developer: 343 Industries
Link: Steam
The Halo series may have the most replayable FPS campaigns ever. Each game has a handful of levels that put you in wide open spaces, free to tackle enemies when and how you choose. Steal a ghost or warthog and careen around the map running over Covenant enemies are they dive out of the way. Seek out a rocket launcher to blow them to smithereens. Hide behind cover and ping down their shields with headshots. Harder difficulties are made easier with a co-op partner, since as long as one of you is alive, there's a chance to respawn. In the Master Chief Collection, you can even toggle on a scoring mode and modifiers that tweak enemy behavior (or make them explode into confetti). It's a good time.
All the games in the Master Chief Collection are being released one-by-one throughout 2020, but Reach, which launched first, is a great starting point for you and up to three fellow spartans.
We Were Here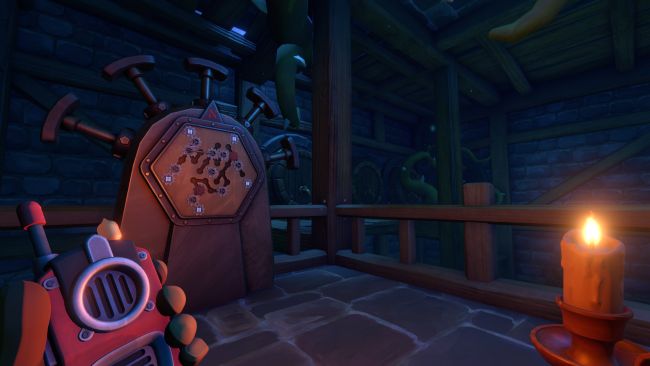 Release date: 2017
Developer: Total Mayhem Games
Link: Steam
We Were Here is a puzzle adventure series designed entirely around co-op. Seriously: You can't play it any other way. The puzzles are inspired by escape rooms and games like Myst, and you and your co-op partner have to talk each other through what you're seeing and doing to get through together. The first game, We Were Here, is free, while sequels We Were Here Too and We Were Here Togetherare each under $15. As we wrote about one of the sequels, you and your partner are the real puzzle—figuring out how to communicate is the challenge and satisfaction of this trilogy.
This article originally appeared at PC Gamer*.