GRID's Fierce New Racetrack Is Tight, Downhill Turns Galore
Staff – February 7, 2020 at 11:15 AM
Designing racetracks is a delicate art. A good racetrack is like a blueprint for narratives; it contains its share of challenges for drivers, sure, but it also provides opportunities for cars to best each other, to pull off exciting maneuvers that offer high reward for high risk.
For decades, Codemasters have perfected their own particular art: the art of developing racing games. With dozens of racing titles under the belt, the British studio has mastered the process of digitally recreating the world's most famous motorsports venues.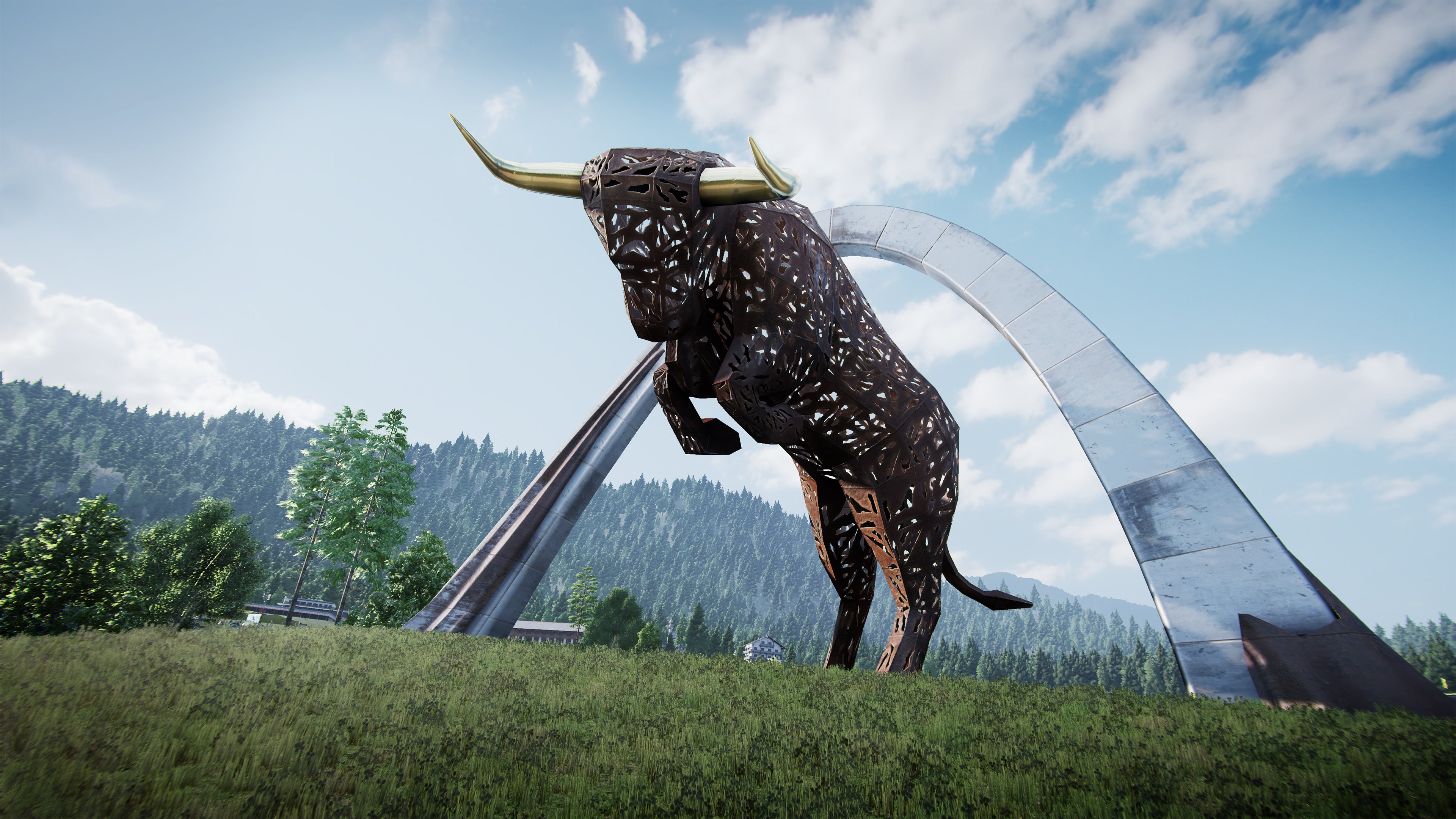 Last year's GRID, a culmination of the studio's many years of experience in the racing game genre, invites players on a scenic tour of the world via a series of meticulously designed speedways.
The cityscapes of Barcelona, Shanghai, and Havana flicker with life as you zip through them in your car, while renowned venues like the Sepang International Circuit or the Silverstone Circuit let you live your dreams of becoming a professional racer on the world stage.
GRID's Season Two content will introduce racers to another historic location: the Red Bull Ring in Austria. Nestled in the city of Spielberg, the Red Bull Ring exemplifies the kind of racetrack design that naturally makes races exciting.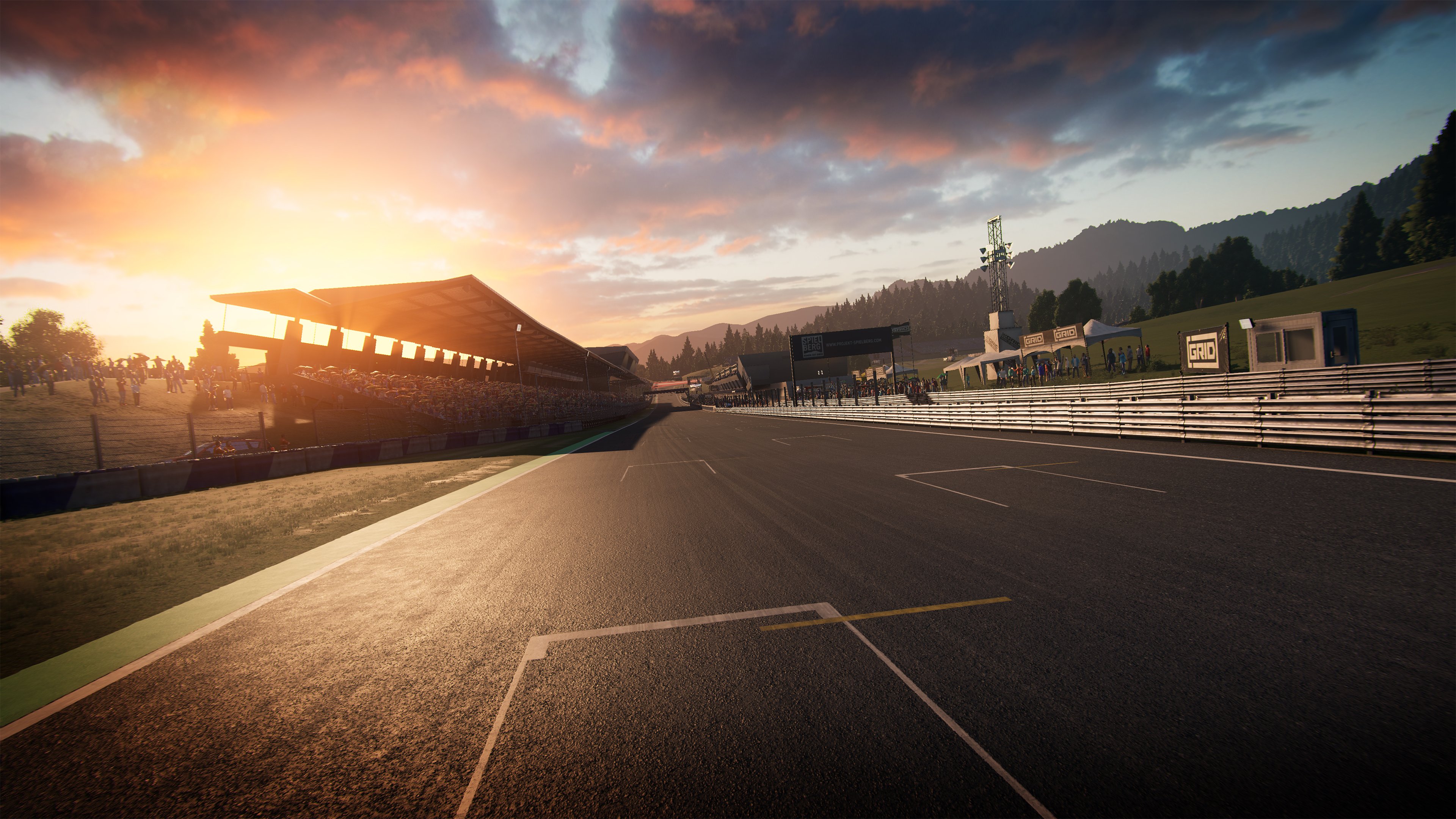 The track was originally built in 1969, though it has undergone a number of changes throughout its first major reconstruction in 1996 and its re-opening as the Red Bull Ring in 2011. Cradled by Styrian Alps, the track is known for its picturesque scenery composed of lush greenery and mountain ranges. Since 2011, the venue has hosted the F2 Championship and Austrian Grand Prix.
The Red Bull Ring is particularly remarkable for its altitude changes and overtaking opportunities. These features make for dramatic races as racers brace themselves for the track's stark braking zones.
The track's first turn is called the Niki Lauda Kurve, named after Austrian three-time F1 World Drivers' Champion Niki Lauda. Afterwards, racers make their way across their first high-speed straight, climbing uphill to the track's apex.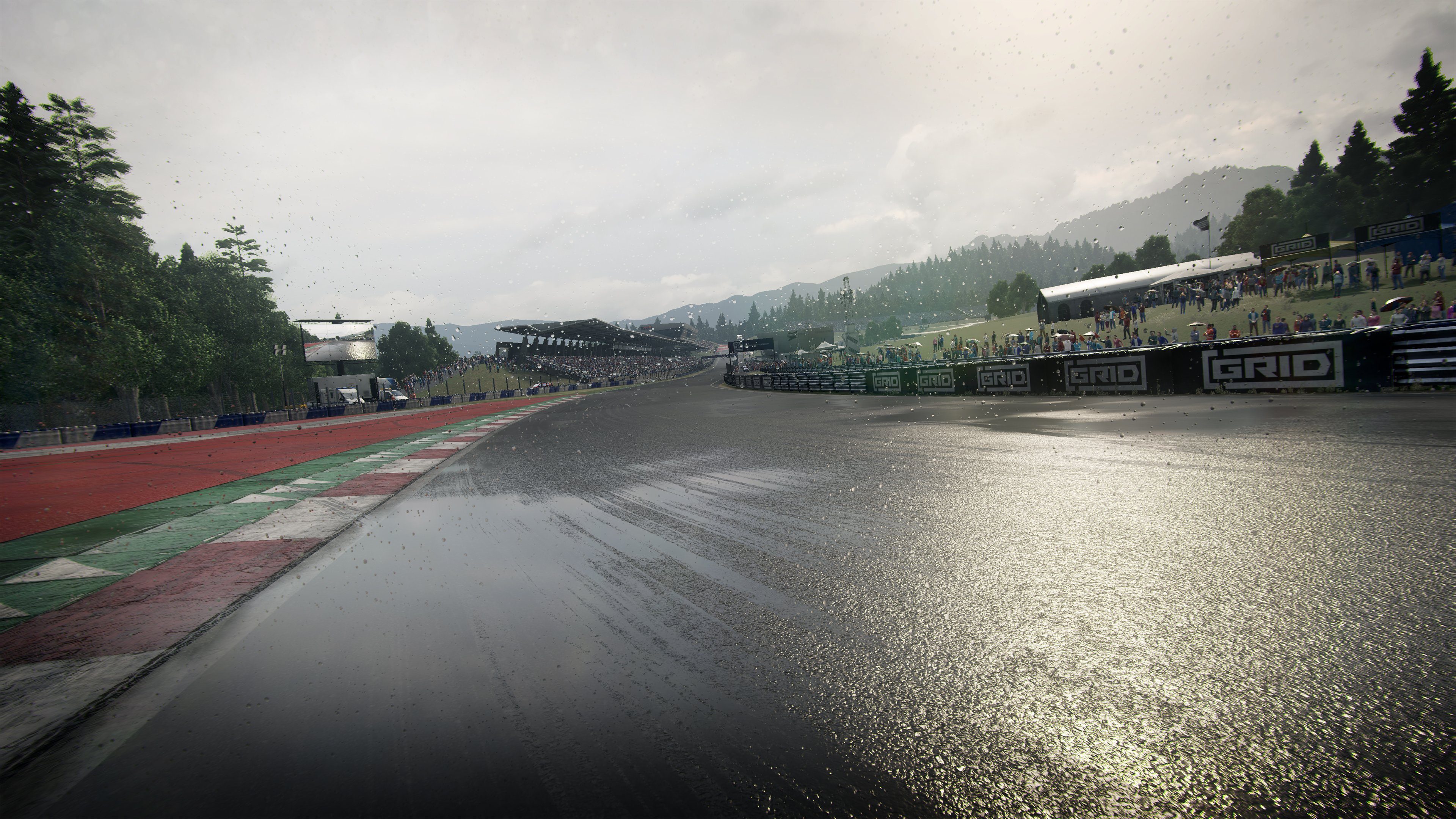 The track's second turn is one of its most intimidating, requiring racers to pull a hairpin turn while braking at a considerably fast rate. As such, it's also especially conducive to overtaking. GRID's aggressive AI opponents are sure to make this a dramatic part of the race; get a Nemesis on your tail and this will definitely be one of the track's tensest turns.
After passing turn three, which requires downhill braking from speeds that could number as high as 300 km/h, racers will find themselves rounding the Red Bull statue on a downhill slope while navigating braking distances of less than 50 meters.
These turns are especially demanding when there's rain on the track. GRID's Season Two will allow players to opt for abridged and infield routes at the Red Bull Ring under all available weather conditions, so you'll be able to see for yourself how challenging rain can be on the track.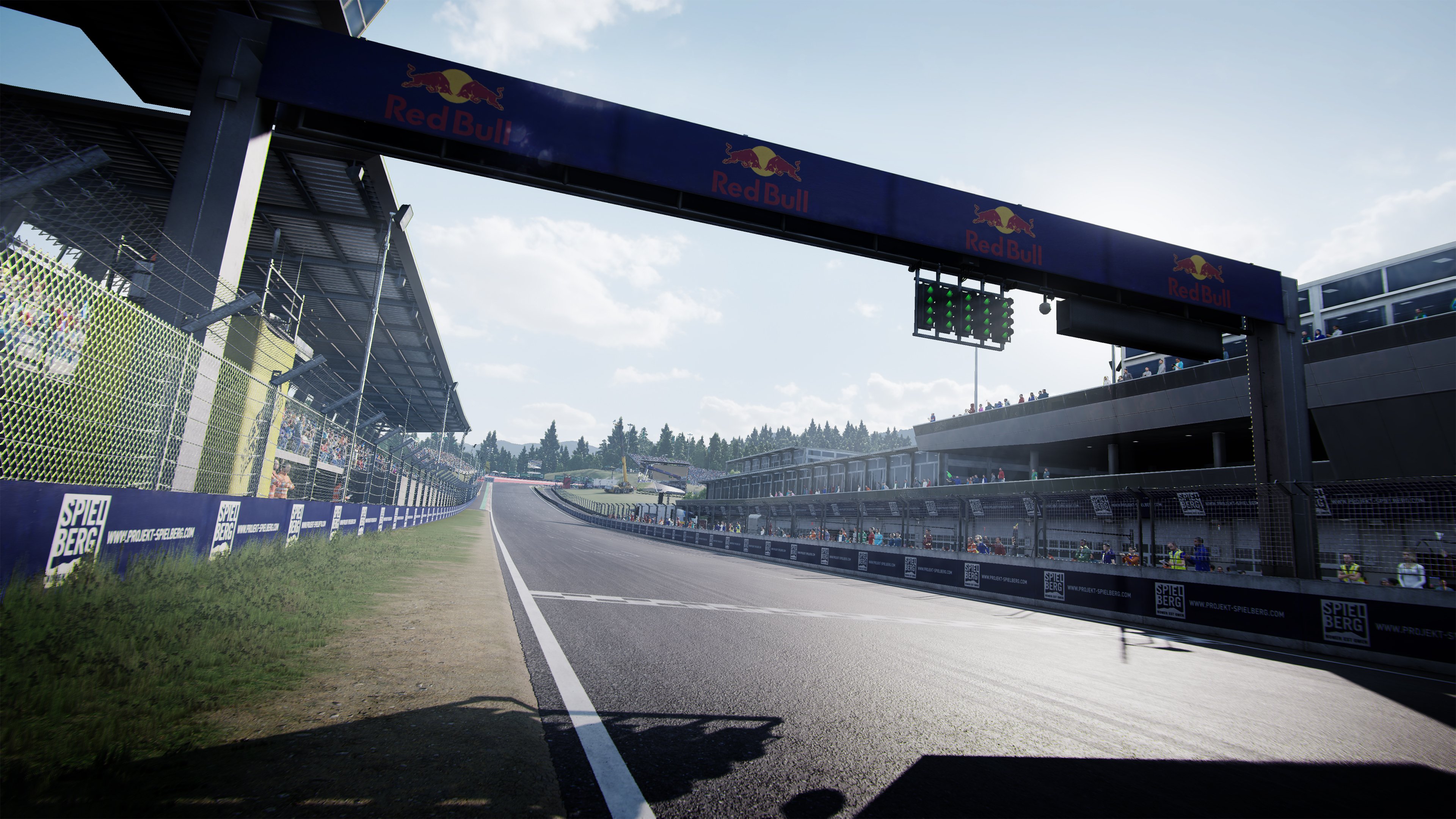 For something as precise as motorsports, waiting even a second longer to brake can have a sizable impact on the outcome of a race. Altitude changes and weather conditions can further complicate these calculations. With four separate turns that are considered opportune for overtaking, every race on the track is sure to be an eventful one.
In addition to the Red Bull Ring, GRID's Season Two will also include the Track Day Supercars pack. Two of these supercars — the Ferrari 599XX Evo and the Ford GT Heritage Edition — are free for all players to use, while the Ferrari FXX-K Evo, Aston Martin Vulcan AMR Pro, Brabham BT62, and the Pagani Zonda Revolución are available only to players with the Ultimate Edition.
Lastly, Season Two will include 33 new career events featuring the new cars and venue. Check out the new season for a chance to try your hand at the Red Bull Ring yourself.
Minimum specs:
Requires a 64-bit processor and operating system

OS: Windows 10 (64-bit)
Processor:

Intel i3 2130 / AMD FX4300

RAM:

8 GB RAM

Graphics card:

Nvidia GT 640 / HD7750

Storage: 100GB of available space
DirectX: Version 12